When you desire the very best in security for your family and residence, Call AAA Alarms for expert evaluation of Burglar, Fire and Security Cameras for your home.  We specialize in custom designed and installed, High Security Systems only.  Hire the company used by the areas leading provider of High Security systems for Dept of Defense, Jewelry stores, furriers.
Remote Arm & Disarm
IT'S 2019. YOU SHOULD BE ABLE TO ARM YOUR HOME FROM ANYWHERE.
Arm your system from anywhere using your smartphone,  tablet or computer. Now, you can check on the status of your security as easily as you check your email or texts.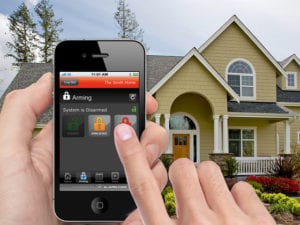 Video Surveillance
SPOT TROUBLE FROM A MILE AWAY. OR A THOUSAND MILES AWAY.
Choose from a range of cameras and sensors that help you keep an eye on what matters most. Shift between views, watch live or recorded clips and get alerts for unusual activity.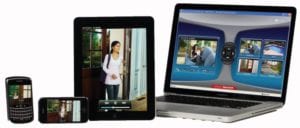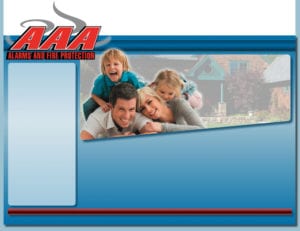 UPGRADE YOUR EXISTING MONITORED PHONE LINE SYSTEM WITH NEW INTERNET LINE SECURITY PROTECTION FROM AAA AND CANCEL YOUR HOME PHONE LINE!
AAA Alarms offers the newest technology in line security (If someone cuts your phone lines, we still get a signal!) In addition, you can now remote control you home alarm from your smartphone, and you can get real time event messaging of alarm events as they happen! Call or message us today for a no obligation estimate on how to update your home alarm to the latest technology, all from a local company you can trust for service and reliability.
Ask an Expert
Call (844) 725-2767
OR